PTAL activity during lockdown
Since March 2020, all participants of the PTAL project are directly impacted by lockdown procedures in their respective countries. This means that activities in the lab have been suspended. Everyone is safe, all material and samples are well stored, but some PTAL activities are delayed.
However, we continue to feed the online database that will be made public by the end of the year! All samples have been analysed by our instruments and data are on our servers and computers, so we can safely work on them and populate the database from home. We meet regularly to discuss our respective characterization.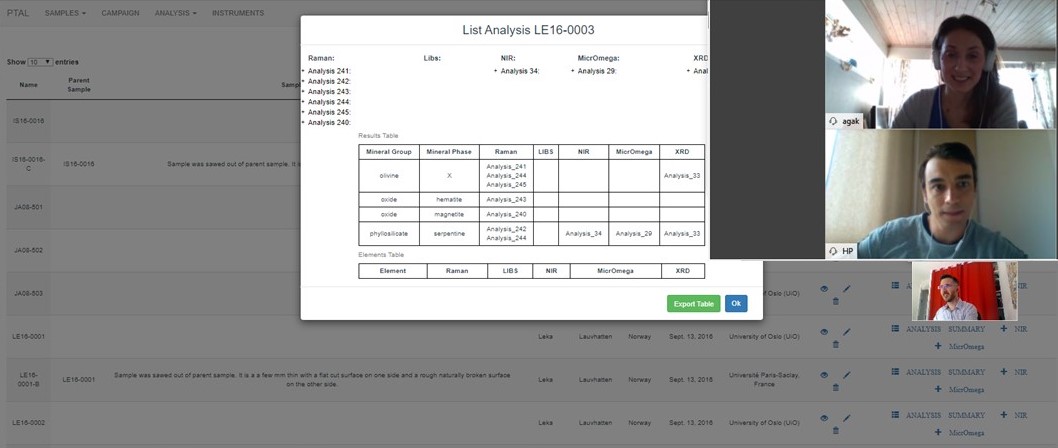 Agata from Oslo, Marco from Valladolid and Damien from Paris-Sud, working from home on the database.
Of course, we also continue reviewing and writing papers to report the findings of the project!